Overview
Updated On:
September 3, 2019
Description
Lebanon's history with wine has been long, perhaps because its weather and topography are ideal for viniculture, which hopefully will mean that the future of Lebanese wine will also be long.
Our 'biblic land' has just over 50 wineries; 45 are boutique wineries producing less than 150,000 bottles each, leaving five mass producers, who make almost half of the national production.
With around 300 sunny days per year and a limestone soil, our best is red wine. We are known for our premium, full bodied, red wine; specifically the unique blend of Cabernet Sauvignon, Syrah and Merlot.
A 'biblic land' because Jesus performed his first miracle in the village of Cana, turning water into wine, Lebanon was also where the mighty Roman Empire chose the Bekaa Valley to build the temple of Bacchus (the God of wine) in Baalbeck, the City of the Sun.
Without forgetting that the Phoenicians, our ancestors, were one of the pioneers in wine making, they used to make a bitter wine mixed with herbs and honey called 'cheren,' similar to vermouth.
My passion for wine goes a long way back, and the more I know about it the more I value it. I've taken a number of 'wine appreciation classes' and done many wine based road trips, in Lebanon as well as abroad where I went to Marlborough Sounds in New Zealand, Stellenbosch in South Africa, Piedmont and Tuscany in Italy and Côtes du Rhône and Languedoc in France.
I love wine because it creates a special atmosphere, raising the mood, as well as making the food taste better when you get the pairing right.
I would suggest these wineries to visit in Lebanon, and do try to enjoy the road trip as well:
- Wine Road Trip 01:
Domaine des Tourelles
Built in Chtaura back in 1868 by a Frenchman called Francois-Eugene Brun, Domaine des Tourelles is an authentic domain and charmingly personal. It's now run by the daughter's owner Christiane and her brother, the wine maker, Faouzi. I had one of the best wine tasting experiences under their big Linden tree near the small pond and the old building with natural stone walls and red roof tiles. You should try their 'syrah du Liban' and the 'brun' arak and finish all this with some 'orangealina' served in Belgium chocolate shots.
Château Khoury
A family business born out of Raymond and Brigitte El Khoury's passion for the vine and wine, passed on to their kids. Their son, Jean-Paul, a talented oenologist is now making some high-quality wines. Other than white and red wine, they produce triple distilled arak, 'eau de vie' and small batches of 'rose water' and 'orange blossom.' You can have lunch in their restaurant and order some tasty Alsatian food (flammekueche, choucroute, lapin à la moutarde…) matched with their finest wines while enjoying a panoramic view of Zahle, the Bekaa Valley and Mount Hermon.
Château Nakad
The best way to end your journey will be in Jdita, sitting on that small terrace in front of the old house just above the winery. You can feel the love for wine the minute you meet the owner's sons, Jalal and Georges. Their wine dates from 1923. You should definitely have a look around and enjoy the stories they will tell you about the place. Other than the wine, I recommend the 'misk mastiha' liqueur and 'afandello.'
- Wine Road Trip 02:
Clos Mas Helios
A warm welcome with a big smile, that's how the owner Marwan El-Mechelany greets you in his property. You can see him at dawn cultivating the grapes with the workers, taking the tracks to the winery and present in every step of the wine making till he gets the final product. Marwan is a real story teller. He would start with the area's history and end up with his Mas Helios (Mas stands for the secret place where the winemaker produces his wine and Helios is the God of the sun in Greek mythology). You can book your lunch there, under the trees, in the middle of the vineyards located in Qoub Elias (the place facing the sun). It was named like this because the first sun light of the day hit that village in the Bekaa.
Château Ksara
The Jesuit monks started growing grapes in the area between Tanail and Zahle producing Lebanon's first dry wine. The estate was named Chateau Ksara because it was the site of a 'ksar' (Fortress) and at that time they established the Middle East's first observatory, so their first wine was 'Blanc de l'Observatoire.' They have a well-organized wine tasting tour without forgetting to explore their famous underground caves.
Coteaux du Liban
Like most of the wineries, it's a family business founded in 1999 by the late Nicolas Abou Khater who was an oenologist. Now his wife Roula, a musicologist and pianist, and his son Roland are managing the place. They grow their own grapes and the results are very satisfying especially the 'Coteau du Liban Chateau.'
- Wine Road Trip 03:
Château Qanafar
Simply one of my favorites. You can feel the passion for wine while Georges, the owner, walks you through the property and winery finishing up with wine tasting. If you are into whites wine then 'Eva' should be your choice. As for the red wine, you should surely try the 'Chateau 2009.'
Château Saint Thomas
When I think of this place, I immediately have in mind great white and rose wine. They produce the 'Miel de Clos' (sweet wine). It is a unique wine made from 'Muscat de Hambourg.'
Château Kefraya
A terrroir, a soul, a great wine – a lot can be said about that amazing place, from their wine boutique, to their tasty restaurant, well organized vineyards and winery tours, wine tasting sessions … they have it all. The castle was built starting 1946 by Michel de Bustros and their first wine was produced in 1979. It's a splendid whole day escape for the entire family.
- Wine Road Trip 04:
Aurora
It's a small vineyard in the town of Aoura at 850 m of altitude. The winery is in the charming village of Rachkidde with only 15 houses and two churches. I wouldn't be exaggerating if I say that all their red wines are simply great and 'Cabernet Franc' mono variety is the best.
Ixsir
The name comes from the original arab word 'elixir,' defining the purest form of all substances, a secret potion that grants eternal youth and love. Everything is simply perfect in that place starting from their location in the Batroun Hills, to the wine tour, to the restaurant. You can have a very pleasant walk, taste the best food matched with a big variety of wine. Personally, I like a lot all their white wines from 'altitudes' to the 'grande reserve' and their premium range, 'El Ixsir.'
Clos du Phoenix
Located in the Batroun region with a breathtaking view over the Mediterranean. They have all the reasons to be proud of their organic wine especially the white one 'merwah.' Try to make it there for sunset on La Terrasse and enjoy the 'Chateau Syrah' (red wine) or 'Les Fresques' (rose).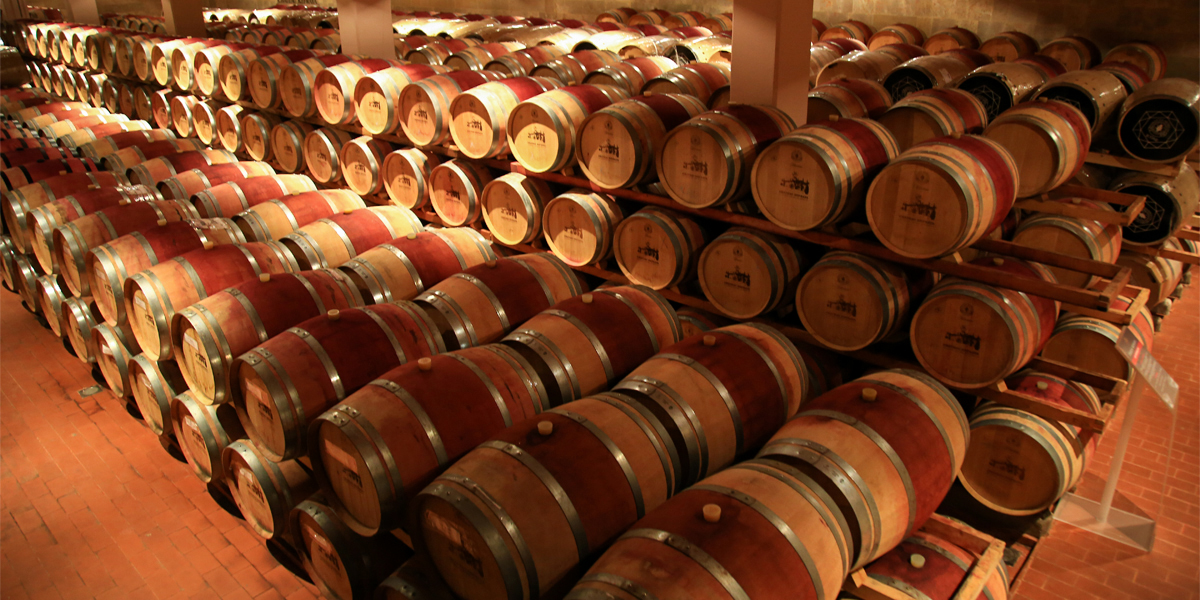 *Tips to enhance your wine tasting:
1 – Always begin with the lightest: Sparkling wines, white, rose and then red.
2 – Check the color to know the age: generally white wines gain color as they age and red wines lose color.
3 – The shape of the glass matters. Use a tulip shaped glass for a white, for a red, in order to better open up the aromas, you need a glass that's larger at the top.
4 – Swirl the wine in a circular motion in order to aerate it and then put your nose right over the rim of the glass and breath in. You can discover a lot about the wine from its smell.
5 – Take a sip, move the wine across all your tongue and discover all the aromas.
6 – The bottom line, a good wine will give pleasure and should have long after taste.
Subscribe to our Newsletter
Lebanon a la carte
Average rating:
0 reviews
Similar Listings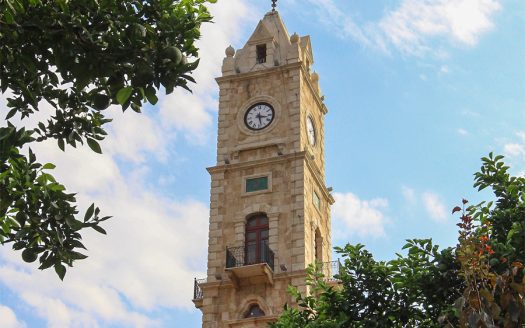 Tripoli or "Tarabulus" is really a unique city with its narrow streets, old souks and "Kha
...
Tripoli or "Tarabulus" is really a unique city with its narrow streets, old souks and "Khan", tasty food and sweets
...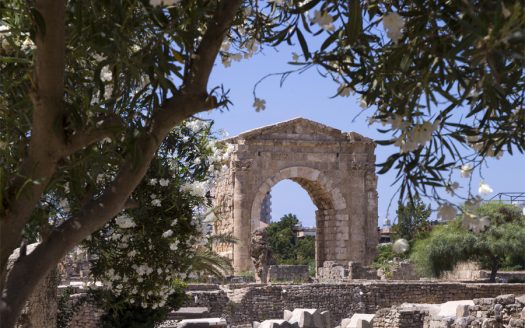 Tyre is a city where you can lose yourself between its narrow old streets while enjoying o
...
Tyre is a city where you can lose yourself between its narrow old streets while enjoying one of the best street foo
...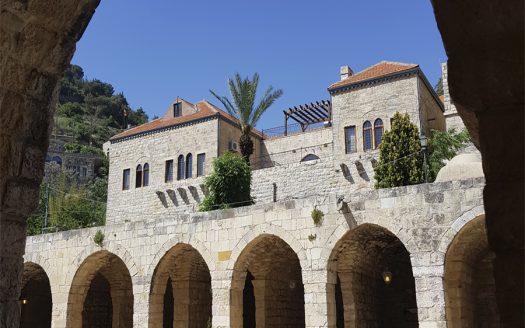 El Shouf. An amazing, unique, authentic area of Lebanon, rich in history and known for its
...
El Shouf. An amazing, unique, authentic area of Lebanon, rich in history and known for its breathtaking scenery, be
...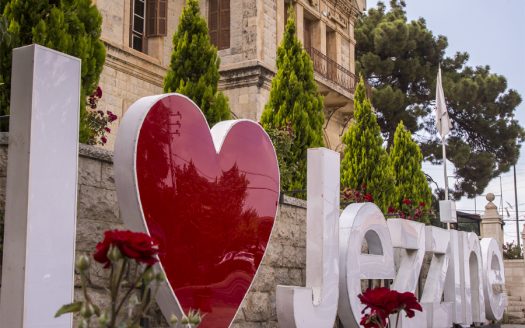 Well located, beautiful weather, lot of things to see and explore, great food, plenty of a
...
Well located, beautiful weather, lot of things to see and explore, great food, plenty of activities, lovely nature,
...